Brenda L Gray, Certified Hypnosis Practitioner
Graduate of: Hypnosis Practitioners Training Institute
BS Degree in Management
Retired USAFR, E-6
1st Dan Black Belt, Ryukyu Kempo Karate & Kia Jitsu
Member: Plainfield Area Chamber of Commerce
Member: Dynamic Professional Womens Network (DPWN)
---
I'm Brenda and it's a pleasure to meet you. Thank you for visiting my website. That lets me know that you are looking for something different and you are considering making some kind of positive change in your life. My life has been an adventure, and the adventure continues with Hypnosis...for change.
I spent several years working in Pre-press graphic arts, then spent 15 years as a union Sheet Metal Worker. I enlisted in the Illinois Air National Guard at 17, while still a high school student. Between the ILANG and the United States Air Force Reserve I honorably served 20 years and am currently in Retired status. I first started studying martial arts around the age of 18. I studied various forms of martial arts on and off over the years. I eventually received my 1st Dan Black Belt in Ryukyu Kempo Karate & Kia Jitsu at the tender age of 49. The martial arts principles regarding mind and body are what led me to hypnosis.
Hypnosis...for change is a natural progression for me. I first studied martial arts over 30 years ago and it still intrigues me what the human body, guided by the mind, is capable of. When I discovered the awesome power of hypnosis, I knew I was home. The human brain is a remarkable living machine. The old adage "you can't teach an old dog new tricks" has lost all substance. Advancements in neuroscience have proven that we can "learn new tricks"; we can rewire our brains. Through the power of hypnosis, meditation, and other alternative healing modalities we can change patterns of behavior, heal, and lead more productive lives.
This is why I created Hypnosis...for change. I want to assist you in making the positive changes to your life that you probably believed were not possible. You can shed those limiting beliefs that have been holding you back. You can break those habits that have plagued you for more years than you care to remember. You can have unlimited confidence and motivation, and much, much more. I want to help you explore the awesome power of hypnosis and experience positive change in your life...yes, you can.
---
---
Hypnosis...for change exists for all of us that have considered change and searched outside of ourselves for the answers. Hypnosis offers a non-evasive, safe, and natural method of creating change, breaking old habits, discarding limiting beliefs, boosting self esteem and confidence, and much more.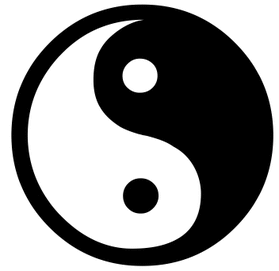 During your visit, I will explain how hypnosis works by utilizing the neuroplasticity of your brain. You'll find out why willpower doesn't work when trying to lose weight or stop smoking. You'll learn how to overcome limiting beliefs and break old negative habits. Creating balance...
---