(815) 557-9752 2531 Division St. Suite 102 Joliet, IL 60435

Call now to schedule your free consultation
(815) 557-9752
(Check out my current events tab for April activities!)

---
---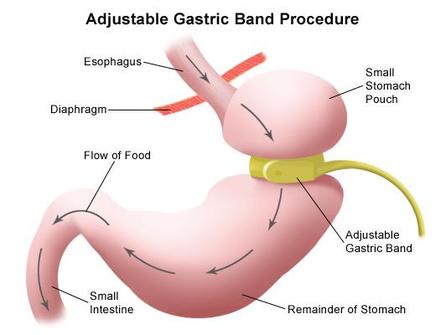 It's Here...
A Safe and Effective Weight Loss Technique
Virtual Gastric Band Hypnosis!
The Virtual Gastric Band is a non-surgical technique which uses the power of hypnosis to retrain you to be satisfied with smaller amounts of food. It changes how you think about food and gives very safe, very predictable results. The clinical hypnotherapy convinces the brain that the stomach is full after a certain level of intake, and that there is no need for more food. The medical procedure reduces the physical size of the stomach, and may achieve the same result, but The Virtual Gastric Band can be undertaken quickly and privately, without the lengthy delay of hospital waiting lists, and of course carries no costly invasive surgery, no risks and no on-going medical treatment.
It is most definitely NOT a diet
– we know that diets only work in the short term. The Virtual Gastric Band allows you to eat what you want, but will enable you to intake smaller portions. And, because it's not a diet, you won't feel deprived, miserable or hungry, the issues which cause diets to fail. As The Virtual Gastric Band effectively negates these issues, you are left with a long term solution to your weight problems.
Now there's an alternative to traditional weight loss surgeries! Clinical Trials in the UK show a 95% success rate!
The Virtual Gastric Band is a remarkable weight loss program pioneered by Sheila Granger in the UK. This
4 Session
program is tailored to your specific needs and creates lasting change using only the power that is already within you, the power of your subconscious mind. A personalized support audio recording is provided to enhance the effects of the sessions. As a result of a Clinical Hypnotherapy process, The Virtual Gastric Band technique naturally reduces your hunger allowing you to:
• Naturally want to eat less
• Eat consciously and listen to what your stomach is telling you rather than your mind
• Feel fuller for longer
• Make healthier food choices
• Be liberated from having to think about food all the time because you are not feeling deprived
• Feel in control of your eating habits rather than have food control you
• Form new healthy habits that you can maintain effortlessly
Take Action Now for Permanent and Safe Weight Loss
Average weight loss is approximately 7 lbs in the first week, and approximately 2 pounds per week thereafter.
There are no guarantees of this progress, individual results may vary.Add your information below for a free phone consultation:
---
Open up to the possibilities... Live life on your terms using only the power of your subconscious mind
smoking cessation - are you ready to finally kick the habit? In as little as 1 session you can be free of the habit and cost of smoking
symptoms of stress - stress is the cause of many major illness
confidence building - live up to your full potential
sports performance - play at your peak, improve your golf score
relaxation - learn how to relax your physical body as well as your mind
habit control - fears & phobias, nail biting, etc...
motivation - take your life to the next level
symptoms of menopause - why suffer needlessly?
chronic pain relief - have all other methods failed you

Call now for your Free 30 minute consultation and to schedule your appointment!

(815) 557-9752

Convenient Joliet Location!
The Center
2531 Division Street Suite 102
Joliet, IL 60435

---