During Your Session
Each

non-intrusive, relaxing session consists of an initial discussion with you to establish exactly what you wish to accomplish. During the session you will experience deep relaxation and be offered suggestions that you have already provided, and you will be totally aware of your surroundings. After the session you will emerge rested and in a state of positive well-being.

You will soon start to notice changes that you never thought possible.
---
Ready to "clear the air" and improve your health?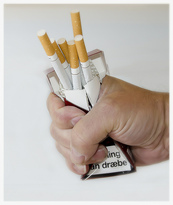 Are you finally ready to quit?
- tired of seeing your hard earned money go up in smoke
- sick of your clothes, house, and car smelling like an ashtray
- are you finding it difficult to breath when you physically exert yourself
If you're finally ready to choose your good health over smoking cigarettes, make the call. It's your choice. YOU CAN DO IT!
---
When you've made the CHOICE, call me (815) 557-9752 to schedule your appointment.
​Here's to the beginning of your smoke-free life!
---
Tired of yo-yo dieting?
Here's Your New Weight Control Program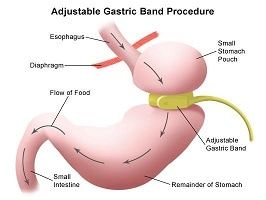 Virtual Gastric Band Hypnosis
Here's your opportunity to shed the weight you desire by using this
safe, non-invasive procedure. Virtual gastric band hypnosis allows
you to eat the foods you enjoy and still lose weight.

Call me to schedule your appointment and get started on this amazing
weight reduction program

(815) 557-9752
---
---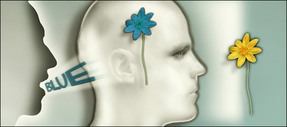 I've tried everything else...Is hypnosis right for me?


Do you sometimes feel that no matter what you try, you still can't get relief or see any success when it comes to matters of controlling the stress in your life or anxiety over a situation? What about all the attempts at quitting smoking or weight loss? Do you suffer from months or years of chronic pain that no matter what you try, nothing has worked?

These are just a few of the many maladies that we sometimes suffer from in life. Sometimes it feels like there's no hope, nowhere to turn for relief. So often we suffer in silence, wait for a miracle to happen, or just continue on and the problem just gets worse.

Avoidance of the problem is not the answer. Perhaps hypnosis can be the answer to your problems. Hypnosis is a safe and effective method of addressing the effects of stress and anxiety. Hypnosis is also very effective for smoking cessation and weight control. Hypnosis works by attacking the issues at a subconscious level. The body does exactly what the mind tells it to. By working on this subconscious change, the mind is reprogrammed to accept these new suggestions for improvement as part of our normal actions.

Change with hypnosis can happen gradually or rapidly, each case is different. But rest assured, for the majority of people change does happen. Hypnosis gives hope, where once no hope was thought possible. If you, or someone you know might benefit from hypnosis, seek out that help. Look beyond the myths and misconceptions that have prevented many people from receiving the help that they need and deserve.

Contact me for a free confidential consultation to explore what hypnosis can do for you
or someone you care about...


---
---
Perform any sport at your peak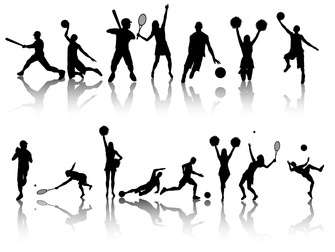 Excel at any sport!
Contact Hypnosis...for change
For information on Hypnosis for sports performance
(815) 557-9752
change@hypnobybrenda.com
---
---
Ever wonder how some of your favorite professional athletes supplement their physical training to stay at peak performance levels? That's right, they use Hypnosis.
SPORTS ARE ABOUT 70% MENTAL
As an athlete, you prepare your body for your sport, so what about mental preparation?


---
Improving Sports Performance through HypnosisBy Bone, Muscle & Joint Team | 8/22/12 3:17 p.m.Contributor: Tom Gigliotti, MA, LISW-S, ACHT
Many of us have heard the term "being in the zone." In sports, this is a natural state of trance in which everything on the field or court seems to slow down and the game comes easily to the player. How do athletes get there?
Mental focus, concentration and visualization are critical to success in any endeavor, and sports in particular. Adding a mental training regimen to physical and sport-specific training can greatly increase confidence, consistency and ability. One such therapy finding success in sports is clinical hypnotherapy – or hypnosis, which can slow down the athlete so he or she can achieve being in the zone in mind, body and spirit.
A broad definition of hypnotherapy is an altered state of consciousness characterized by certain physiological attributes such as relaxation, slowed breathing and enhanced receptivity to suggestion. It also allows for increased access to unconscious thoughts, memories and emotions.
Read more here:
http://cle.clinic/1ByQpPJ